Sweet rolls, how to properly proof bread dough, and winter baking
Well, several weeks ago, it happened to me again.
I underproofed my bread dough and ended up with loaves that erratically popped up in the oven and even split in a few unexpected places.
Frustrating? Yes.
Horribly inedible bread? Not at all.
Sometimes even with the best intentions to remain observant of temperatures and the changing seasons, I still get caught off guard. And really, it's no biggie. It's an easy fix.
In this email, we talk about all things proofing and how watching a few key signs, combined with some tips & tricks for wintertime baking, we can avoid that underproofed wintertime tradition.
And speaking of winter traditions, Christmas is right around the corner...
🍞 Make My Sourdough Cardamom Rolls
Usually, the tradition is I make my sourdough cinnamon rolls on Christmas Eve and place them into the refrigerator overnight after shaping. Then, I take them out and bake them early Christmas morning.
This year, though, I'm going to change things up and make my delectable Cardamom Rolls, which eschew the cream cheese glaze and instead opt for a simple syrup infused with cardamom. These rolls are so light and tender (thanks to the tangzhong technique), and they're the perfect thing to wake up to on The Big Day.
You can take the same approach:
Prepare the dough all the way to rolling and cutting, then cover the pan and place it into the refrigerator overnight.

On Christmas day, get up early, take them out and let them finish proofing at a warm temperature until super puffy.

Bake them and watch as the household stirs to an incredible aroma in the kitchen.
Presents under the tree will suddenly become a distant priority as these rolls are eaten with particular holiday fervor.
​
💡 My Ultimate Guide to Proofing Bread Dough
Proofing bread dough is one of the most challenging parts of the bread-making process. In this comprehensive guide, I look at all parts of the proofing process, pointing out things to watch out for all along the way.
And given that it's COLD out right now, this is a particularly timely post because cold temps usually sneak up to bite us, bakers, don't they?
Here are some things I go over in this post:
What does properly proofed dough feel like?
How to use the poke test to determine when your dough is ready to bake
What is the best temp to proof dough at?
How long can dough be proofed in the refrigerator?
And a whole lot more!
​
🥶 The Weather Outside is Frightful (and How to Bake in the Winter)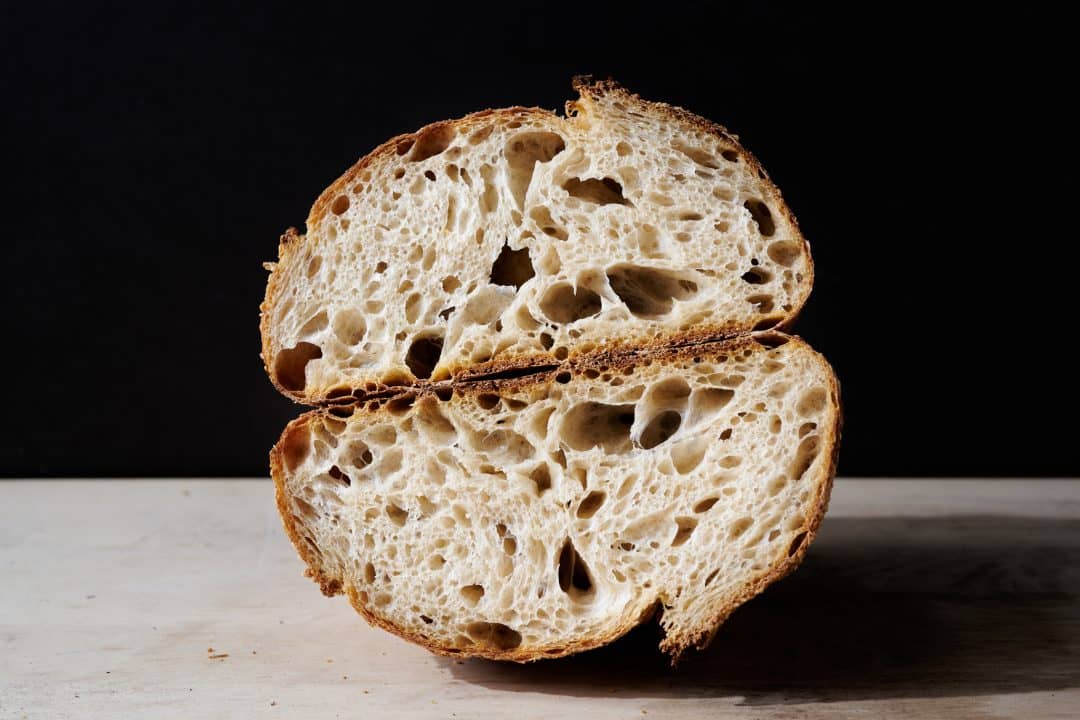 Suppose you're in a location where it's as cold as it is here in New Mexico. In that case, you're probably running into fermentation issues—all my doughs are just moving so sloooooow.
See my winter baking guide for my best tips for fighting off those frightful freezing temperatures.
​
Happy holidays and happy baking!
Maurizio Leo
P.S. Still looking for a last-minute Christmas gift? Be sure to check out my favorite things to gift this year in my Bread Baker's Gift Guide!